Drone Shoot
There has been a steady progress in the science of capturing and recording images, with each coming year producing still better gadgetry and techniques to encapsulate your cherished moments in a timeless frame.
We use by far one of the most remarkable achievements appearing in the field of photography- Air borne cameras that capture eye-opening, imaginative aerial shots from several metres from the air, from angles that one thought would not be possible, especially from the ground! We speak of Drone photography of course.
These intricate flying contraptions capture dynamic, illustrative shots from places that our photographers would otherwise have a hard time reaching, so much so that the next time you glance through the album, even you will be second guessing as to how they managed to take such a shot.
These machines are versatile and can operate in challenging weather conditions as well, be it ice cold or be it blistering hot, these machines don't compromise and neither do we.
Our photographers who are extensively trained in operating these marvels have suggested a few pointers to keep in mind to help you level up your game:
Try flying downwards and backwards at the same time, that is use two axes of movement. This will help you to give shots similar to those you see in your favourite big budget movies.
The fly through shots although risky can give quite a cinematic feel.
The shutter speed is best kept low. Anything that would come in the range of 1/100 th to 1/250 th of a second would do perfect.
Make sure you go slowly; accelerate or decelerate slowly removing any issues of distorting or producing 'jello effects' on your image.
Make sure the image profile is flat. The flatter the profile, the more dynamic your shot is. Furthermore it will help you keep the clouds and wind off, providing you with a more vivid feel to your shot.
We certainly give a whole new meaning to taking photography to "another level".
That is all from the Book Your Photo family!
May your focus be sharper than your cameras, your mind clearer than your lens! Until next time….
ARCHITECTURAL PHOTOGRAPHY
Be it skyscrapers, mansions, a cosy apartment or a shack. Everything is encompassed in the world of architectural photography. These magnificent structures surround us, and are in plain view, however to capture and divulge their beauty all in the frame of a shot, is indeed a talent of a true photographer, something that our roster of professional photographers have shown time and again. There is without doubt a mind numbing diversity in these structures and there involves a smooth play of composition, lighting and angles which one needs to master. A few techniques followed by our photographers have been penned down, which you can keep in mind next time you're on the field:
Lighting: Be keen on the direction of incoming light so that you can pick out textures and reflections. Shadows are more prominent, and help exposing the scene much more accurately. During shots at sunset or sunrise, when the background is too light and the foreground isn't, you can set the exposure to a lower value. Remember to tweak the ISO and use a wider lens aperture to illuminate details in a darker setting.
Choice of lens: Make use wide angled lenses to obtain a wider shot, allowing you to capture the entire structure and the scenery. When there is difficulty in encompassing the entirety of structure, one can count on the panoramic mode to stitch numerous shots to obtain one which is complete and continuous. However shooting a building from too close requires a telephoto lens to prevent a distorted look. It helps flatten the perspective and gives a more surreal shot.
Weather: Shoot on a clear day to give off the feeling calmness and warmth, like that of a church during a clear sky. If you take the same shot, perhaps when a storm is brewing will lead to a shot which tells a different story altogether. Depending on the structure, try on different weather condition to show a different side.
Attempt to capture the symmetry and vivid details of the structure, such as its ornate window patterns, or its intricate truss work or cornices. These convey the character of the structure brilliantly.
Style of the structure: Modern architecture requires a modern, abstract approach to capture buildings from extreme perspectives.
Older architecture works well with a more straightforward approach. Including scenery often helps accentuate the natural beauty and elegance of the building. It in essence gives off a more rustic look which is pleasing to the eye.
Include other embellishments as well, such as bridges, windmills and even lamp posts. It helps in grounding the shot, making it more in tune with what's around it.
With sufficient practise you'll attain an eye for architectural photography, enabling you to inject your
own style and finesse into the shot making it truly one of your own.
For now, that's all from the, book your photo family!
May your focus be sharper than your camera's, your mind clearer than your lens! Until next time….
Jimmy Jib Coverage
A Camera Jib or a mini crane is a versatile tool in the disposal of a photographer which aids in taking some truly magnificent cinematic shots, similar to those one would see at a big screen at your local theatre! Camera jibs can easily be incorporate in an event be it a wedding, a birthday, a corporate function, an anniversary, you name it.
The camera jib is build similar to a see-saw, with the high end camera attached at one end and a counter weight at the other. This enables the camera end of the arm to be moved in the motion of an extended arc. This contraption allows for arrange of motions along the horizontal, vertical or a mixed combination of both. Since the camera man is unable to directly operate the camera, a Jib is used along with a remote camera for focussing/zooming, and a portable video monitor.
Jibs when used in conjunction with a video camera help in capturing some truly unique shots with a smooth sweeping motion, which would otherwise seem jerky if captured from a handheld video camera. A sweep in of the wedding party, or an overhead shot at the altar are one of the in numerous ways in which our professionals can utilise this piece of machinery to further add depth and character to the way the event is shot. A revolving shot as the newly wed walk about the raging pyre, a profile shot of the couple that pans out as they walk further away from camera, are innovative ways in which we use jibs.
Simply put, the potential is nearly limitless and we are master of this craft!
That is all from the Book Your Photo family!
May your focus be sharper than your cameras, your mind clearer than your lens! Until next time….
PRODUCT PHOTOGRAPHY
Our ever growing digital marketplace has turned into a rich field of opportunity, allowing one to reach out to millions to prospective buyers like never before. Showcasing products in a way to reel in potential buyers to buy your product is something that every businessperson and entrepreneur wishes, and here is where our expertise are as valuable as gold….
We talk of course, of product photography, which has indeed turned into an essential extension of both online as well as offline advertising, for selling products to the end consumers.
In order to present the product in all its glory, with each real detail and quality clearly visible, our skilled photographers make use of several techniques and gadgets that have been penned down:
Canon Mark III 5D and Mark IV 5D variants are our photographers preferred choice of weapons, among others. These cameras both boast of capturing your product with impressive clarity and colour, to ensure that each and every single detail is visible, and that the colour pops with life.
In the pursuit of product photography it is better to forgo of wide angled lenses as they distort the image. Instead we use normal lenses which are apt, say 10-55mmf.
Go for an aperture of f/8 or f/11, to give a wide depth of field and make your product be completely in focus and crisp. Going for lower apertures will yield in images that make your product out of focus, blurred.
Lighting is another aspect which is equally important as the camera you use. Invest in a light box or tent and if it comes with inbuilt lighting, the better. Choose white light shades as they are neutral, but you may go for a 500W bulb to radiate a warmer vibe, depending on one's taste.
Keep in mind that less is more. Make your shot clutter free to direct focus to the product. Go for a white background, to bring in the element of purity and neutrality, red background to showcase zeal and youthful spirit, green for health and growth, blue for trust and dependability and so on based on what you are trying to communicate to the audience about the product you made.
Post processing and editing is yet another important step to make sure that the shot of your product is clear and enhanced to bring out its best. Adobe Light Room and Adobe Photoshop is our preferred choice as they are robust editing tool giving you a wide range of choices to change and alter.
A shoot may indeed be worth a thousand words, but it will also make you thousands of rupees in
sales… Come over and get it done by the best.
That is all from the, book your photo family!
May your focus be sharper than your camera's, your mind clearer than your lens! Until next time…
Live Web Cast- Web Stream
Cherished events such as your wedding are one which is just as important to your loved ones living abroad, and as much as it is to you. They may be in a bind and unable to be physically present at one of your most important days of your life. Well we can help overcome this hurdle using our exclusive webcasting services, to share this special moment with those, countries apart…
Our webcasting services enable any number of family and friends, get a glimpse of you tying the nuptial knot from anywhere in the world. All they need is an internet connection, that's it. It can be viewed live or on-demand basis on PCs, Macs, smartphones, most tablets, and even on your TVs if one can access the internet from it!
We here at 7events utilize a 4K video camera, along with lightning fast 4G data connection, to stream your wedding in a perfect 4K quality! All that is needed for you to access them is a URL which can simply be pasted on the address bar of your web browser on your device to view. No accounts need be created, no sign-in required!
What more? The guest can even chat if need be with each other whilst watching the event!
7events can make your special day, even more spectacular. As it is, this is a day of such importance in your lives, so why let anyone miss out on it?….
Babyhood shoot
Capture the gem of your eyes in a timeless frame with absolute proficiency by our photographers, which is understood from each shot. We are masters of the craft of photography, and do baby photography, maternity shoots, new borne photography, toddler's portraits and everything in between. You'll fall in love with our work before it ends up in an album or the wall. That is our word.
Our children are the future. They are the jewels of our tiny world, which brings a glimmer of radiance and love in its own unique way…
To see them grow and learn is what every parents yearns to see. To capture them in a timeless frame so that one can revisit these moments time and again, is a dream of every parent, one that we can certainly help achieve.
Our skilled photographers will surely capture the magic of your tiny-tots in all its gleeful, bright, cheery glory! Come and see it for yourself….
Pregnancy Shoot
A journey of a mother and her child is a magical one, one that encompasses a bond like none other. Two souls united by love and blood, for eternity. To preserve such a magnitude of emotions, in the scale of something as miniscule as a camera shot is by far a challenge, one that our photographers haven't shied from not the least.
Our photographers are masters of this craft and understand how paramount it for you to get this right. It is our utmost priority to create a calm atmosphere, where the mother and child can both be
at ease. We assure you that before the picture lands in your album or on the wall, it will first make a place in your hearts….
Matrimonial Shoot
It's the time to look your best, to pose your best, to be your best, and that is where we come in. It is to be one of your most, if not the most memorable of days that one can have the privilege of experiencing. A path that both your betrothed and you, have braced to walk through is to be recorded and captured, and we make no compromise in that!
We will ensure that each moment of this auspicious day will be etched forever in your minds , just as much it will be in your albums …
Candid Photography:
Candid photography is all about capturing the vibe of the event in its most real form. Be it when you're celebrating a year since your child has stepped this plain, or the day where you exchange your vows, cementing your love for that someone special, candid certainly brings about a whole another direction to how our photographers view and preserve your cherished memories.
One has to indeed think outside the box, or might we say "shot", to even come close to capturing
moment like how our photographers do. For it is all about moving with the vibe and indulging in the moment, which has been showcased seamlessly in our work.
Group Photo:
Be it a junior class photo, a college society photo, a photo with your beloved friends whom you have spent countless memories with or one with your family who have helped you grow against all challenges. These are people who deserve that one special place in your heart, and what better way to do so than to preserve it in a frame.
With the help of our ace photographers, we can achieve just that. So come on over to us and keep in
mind that we have plenty of room, so the more of you in the frame, the merrier!
Conventional photography
We perform a range of conventional photography services
that capture events in a traditional format, be it a portrait sessions of the bride and groom, or a group photo of family, relatives and friends, we have it all covered. You can relive every moment of that special day, as if it was only yesterday.
Candid photo and video
Our line-up of skilled photographers will capture the vibe of the environment in its most unadulterated form, all with a touch of artistic,
improvisation. Everything is free flowing and unrestricted, and captures the real emotions of the subjects, be it the bride gleeful giggling, or the tears of joy that ensues in the eyes of the parents when the vows are read.
Pre- wedding
We help capture the beginning of a lovable adventure when the to-be husband and wife declare their undying love for one another.
Be it the blush after they slyly glance at each other or their first embrace. These will forever be cherished memories etched in stone, or might we say in your album, for years to come.
Live Webcasting
Cherished events such as your wedding are one which is important
to your loved ones living abroad just as much as it is to you. We can help overcome this hurdle using our exclusive webcasting services, to share this special moment with those, countries apart.
Photographys
Candid : Naming, Wedding , Birthday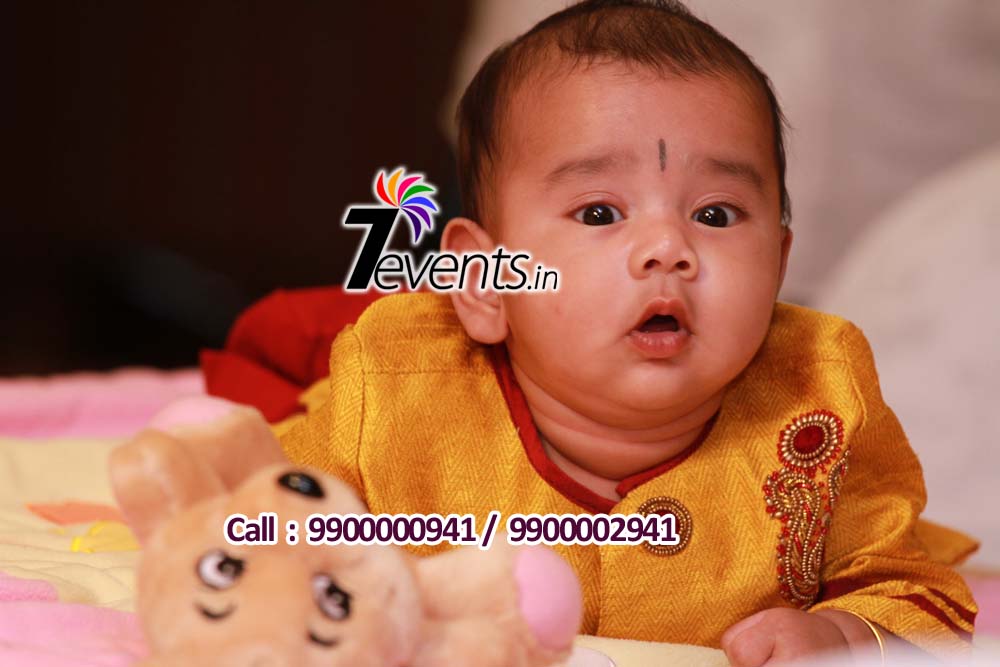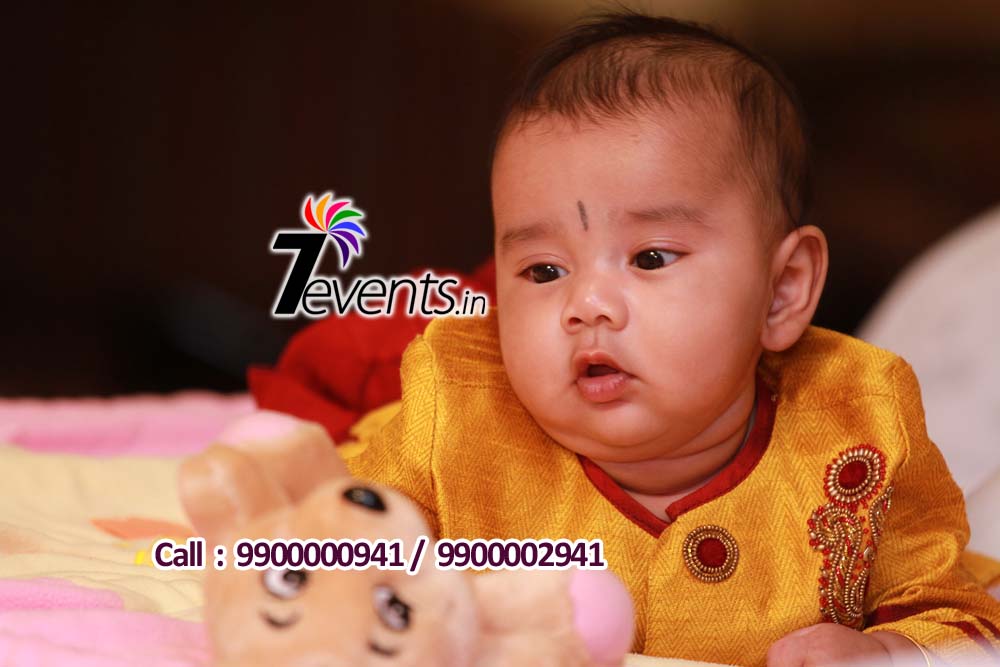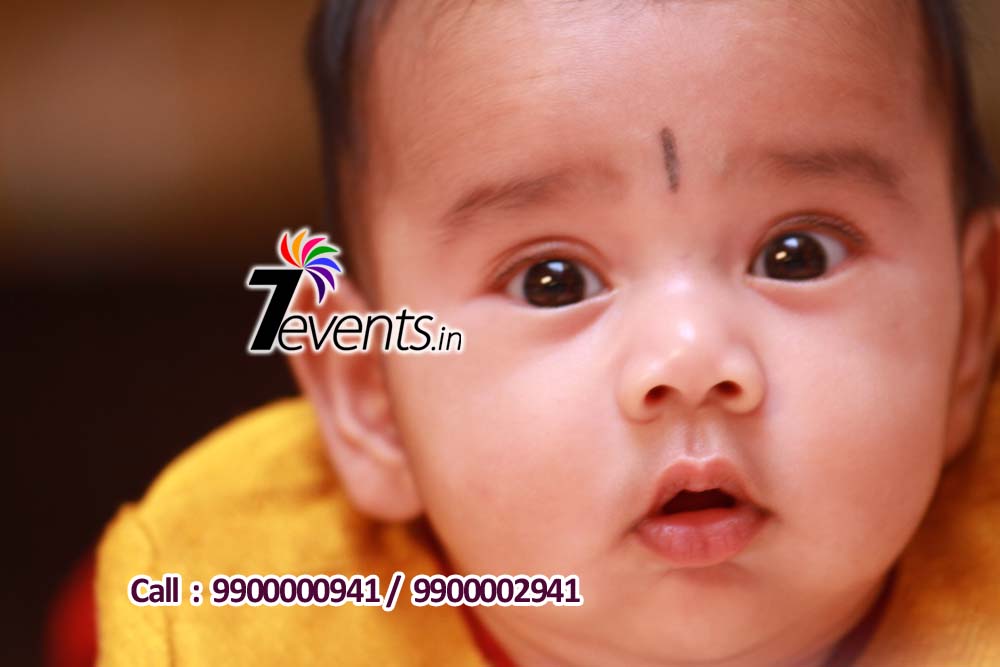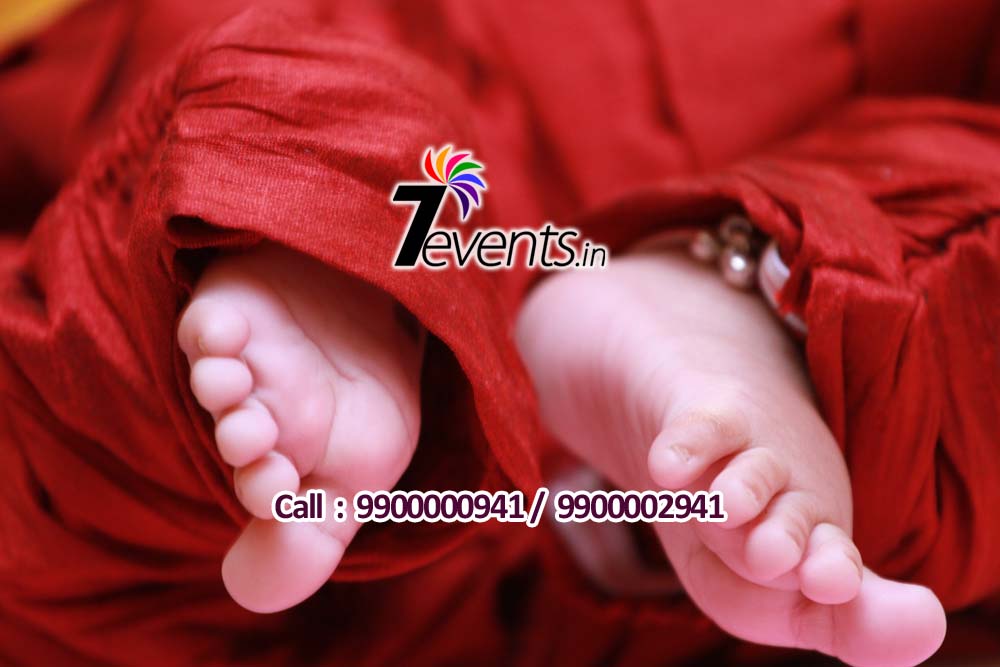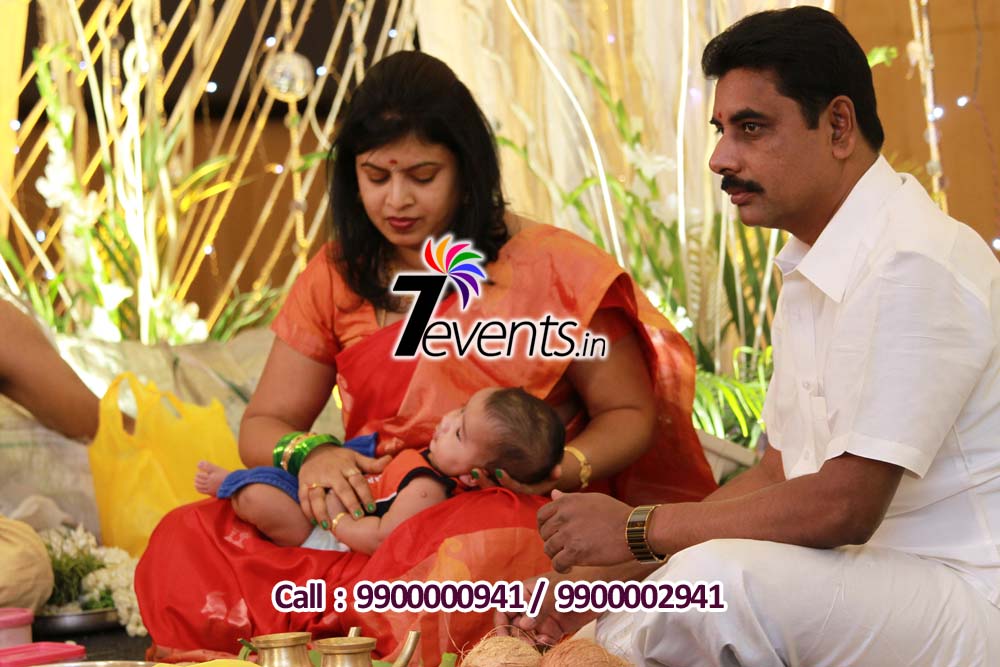 Conventional : Any Type of Event
Product shoot
Architectural Shoot
. Babyhood
. Matrimonial
. Head Shots
. Personal Profile
. Kids Portraying
. Pregnancy Shoot
. Group Photo
. Babyhood
Video
Conventional HD
Conventional Ultra HD ( 4K )
Candid HD
Candid 4K
Cinematic Shoot
Highlighted Clips
Live Webcaste – Webstream
Jimmy Jib Coverage
Drone Shoot
Mixer Unit for Live Replay
. HD
. 4K
Display Units
LED walls ( Indoor and Outdoor)
Projectors
Plasma TV
LED TV's
Album Making (Printed)
Selecting The Quality and Size
Digital Album Making
Selecting Pad
Sizes
Selecting Sheets
Types of Albums
4X6 , 6×8 Normal Photo Print
Auto Stick Album
Digital Album
Digital Creative Album